Welcome to IPDA Cymru. If you are involved with professional development in Wales and are interested in becoming a member please contact cymru@ipda.org.uk.
Follow us on Twitter
Please follow @IpdaCymru on Twitter to stay up to date with the latest events and information from Ipda Cymru.
Recent Events
Images from workshop on 4th October 2016
IPDA Cymru Committee
Professor Ken Jones
Ken taught in London for 13 years before returning to Wales to work as Head of the School of Educations and Dean of the Faculty of Humanities in Swansea Metropolitan University. He has been involved locally in the training and continuing education of teachers and headteachers, nationally as a consultant in the field of school leadership and through work for government departments, and internationally through his position as Managing Editor of the journal Professional Development Education and as one of the founding members of the International Professional Development Association (IPDA).
He has served on government working groups in Wales in areas such as induction and Early Professional Development and revising the professional leadership standards. He advised on the setting up of a National Framework for the Professional Development of Teachers in Wales and the accreditation route for Chartered Teacher status. His international work has included the organisation of symposia on the themes of Professional Learning and Teacher Leadership in many European countries, in the USA and in India.
Currently Ken is Emeritus Professor at University of Wales Trinity Saint David and is Academic Tutor and Consultant Mentor on the Masters in Educational Practice programme in Wales. He is an independent Education Consultant engaged in a number of projects including the establishment of programmes for School Business Managers, international research projects on Social Justice Leadership and Mentoring and Induction in Wales and New Zealand, and the evaluation of the Welsh Government's Securing Teacher Assessment Programme.
Recent publications include:
Jones, K. (2011) Central, local and individual continuing professional development (CPD) priorities: changing policies of CPD in Wales Professional Development in Education Vol 37 No 5 November 2011, 759-776
Jones, K. and O'Brien, J. (Eds) (2014) European Perspectives on Professional Development in Teacher Education London: Routledge
Jones, K. (2015)  Motivating teachers through optimistic professional learning in Fleming, M., Martin, C.R. and Smith, H. (2015) Mental Health and Wellbeing in the Learning and Teaching Environment   Glasgow: Swan and Horn
Jones, K. (2016) Quantifying Professional Learning Professional Development in Education 42.3
Dr Howard Tanner Cert. Ed., B.A. hons (i), M.Ed., PhD.
Dr Howard Tanner a teacher of mathematics and IT in secondary schools for 16 years before joining Swansea University as course leader for the secondary mathematics PGCE course. He taught in Liverpool, Salford and Bristol. He was head of mathematics at Withywood Comprehensive School for 8 years. During his time at Swansea University, he led the secondary mathematics PGCE course but took on additional responsibilities for the MA(Ed) and CPD programmes, eventually becoming sub-dean of the Faculty. He was responsible for the MA(Ed) outreach programme in Athens. During this time, he completed a PhD entitled 'Using and Applying Mathematics: developing mathematical thinking skills through practical problem solving and modelling'. He has co-authored or edited 9 books in the fields of Mathematics Teaching, Developing Numeracy, Developing ICT Capability and Assessment. In 2006, he moved to Swansea Metropolitan University where he continued to lead the PGCE mathematics programme, but also became Director of Research in Education and managed the progress of approximately 15 MPhil and PhD students. He is currently the Director of Studies for 10 PhD students. He was also course director for the Master of Research degree (MRes) in mathematics Education. He was the editor of the Welsh Journal of Education / University of Wales Journal of Education from 2008 to 2014.
In memory
Dr Howard Tanner, esteemed colleague and Reader in Education at UWTSD, unexpectedly passed away at Christmas 2016. He will be sorely missed by family, friends, past students and colleagues from each corner of the university and education community. These words are taken from the online comments of those of us shocked and saddened by the news:
'Howard gained his first degree with the Open University. It was a first class honours in Mathematics. This was the first rung on the ladder to his academic success, leading to his M. Ed with Bristol University School of Education and his PhD with the University of Wales. His work in teaching and teacher education enhanced the educational experience and life chances of many children. It was his passion.
The two fundraising groups supported in Howard's memory were first to reflect his OU link and this passion for teaching: TESSA (Teacher Education in Sub Saharan Africa) with TESS- India (Teacher Education and School based support); and the second linked to his legacy of enjoying the sea, the RNLI.'
The celebration of his life brought together so many people who had such fond, laughter –filled memories to share of Howard's take on a world full of absurdities. He touched us in so many ways and, not least, his use of Facebook to keep in contact and to raise interest and awareness in all things. Even now, his friends are sharing interesting maths ideas, photos of diving and sailing trips and so much more on his Facebook page. Thank you, Dr Tanner.
Helen Davies
I've been in education for 22 years, mainly within the middle and primary age ranges, though I do confess to dipping my toe in the secondary and adult education pools also. My passion lies within the primary ages and since becoming a Headteacher in 2010 I have started to develop an increasing interest in the early years. I have been fortunate to work in the education sector in England and Wales and have undertaken some interesting research and project work at the Institute of Education and the University of Nottingham. More recently I embarked on my MA at the University of Wales, studying Early Literacy in more depth. My belief in lifelong learning underpins the ethos of my school and my vision for high quality core professional development for the staff is paramount in raising standards. I see IPDA as a partner in helping achieve these goals, as a way of ensuring good professional learning practice for myself and my team.
Junnine Thomas-Walters
Junnine is the Programme Director of three Master of Arts Programmes at University of Wales Trinity Saint David. She is also the CPLD Leadership and Quality Assurance Manager overseeing all aspects of continuing professional learning and development and the UWTSD Strategic Lead for the Outstanding Teacher Programme (OTP) and the Improving Teacher Programme (ITP).
Junnine's teaching career began in 1995 as a Reception class teacher where she predominantly taught Early Years within the Primary sector before moving into HE in 2006. Her particular interests are in Early Years, Additional Learning Needs, Coaching and Mentoring and CPLD. These have become the focus for her professional work within HE. Junnine is currently Vice-Chair of Governors in a Primary School in Swansea. Her particular interest in Early Years has led to her being appointed as a trustee of Early Education (British Association for Early Childhood Education). Junnine's research interests are centered around creative and imaginative play in the Foundation Phase in Wales.
Junnine is currently Chair of IPDA Cymru, a Welsh professional development association that is linked to IPDA (International Professional Development Association). She currently sits as a member of both IPDA and the International Committee.
Nick Samuel BSc, MSc, FCIPD, FHEA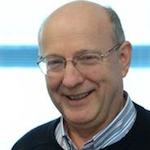 Nick has over 30 years' experience working for a multinational, blue-chip, manufacturing organisation – in the magnetic media, healthcare and personal care sectors. During his time in manufacturing, over 25 years were spent in supervision and management with the last 10 years being spent in the Human Resource, Learning and Development and Community Relations arenas. Since leaving manufacturing, Nick has worked in Higher Education, initially as a Workforce Development Teaching Fellow and latterly as a Lecturer in Workforce Development.
Nick has extensive experience in the use of Psychometric tools, and is an accredited practitioner for Myers Briggs, Insights and SHL's OPQ32. He has an MSc in Human Resource Management, BSc in Science and Technology and is trained as a Six Sigma Green Belt. Nick is a Chartered Fellow of the Chartered Institute of Personnel and Development and a Fellow of the Higher Education Academy. Nick's interests include gardening, music and supporting local community work.
Gemma Griffiths
Gemma Griffiths is a student at Swansea University about to graduate with a degree in Psychology. She has a background in primary school education and is about to embark on a teaching experience in Bali, Indonesia alongside working in the mental health sector.  This experience could offer an exploration of teaching techniques that could be beneficial to the understanding of the educational system, especially when considering individual differences. Joining IPDA Cymru would expand her teaching connections and enable her to develop new skills that would increase her professional development which is vital to her future career. Her interests currently include psychological research into various clinical, forensic and social areas, including the influence of education on an individual that would be better developed through IPDA Cymru.
Dr Alexandra Morgan
Alexandra Morgan is a Lecturer and Programme Co-ordinator of the Masters in Educational Practice at Cardiff University. Alex began her academic career as a scientist has a PhD in Artificial Neural Networks from Cardiff University. She has experience of teaching both at Primary and Secondary level gaining qualified teacher status through the Graduate Teacher Training Scheme. She has been working with practitioners to support their professional development for twenty years.
From 2002-2012 she worked at Swansea University working with teacher training and later the Department of Childhood Studies teaching undergraduate and post-graduate students. In 2012 she moved to Cardiff University where she is currently Programme Co-ordinator for the Masters in Educational Practice programme for Newly Qualified Teachers in Wales. She also undertakes supervision of PhD and EdD students. She has experience of working on successful externally funded research projects employing mixed-method approaches. Recent research projects include Supporting Playful Learning with ICT in the Early Years' (SPLICT) associate project of the Welsh Institute for Economic and Social Research Data (WISERD) (Esmee Fairbairn) ; Booktrust/WG Evaluation of the 'Pori Drwy Stori' Initiative;  Case-making as an approach to support educative mentoring; Mentoring for teacher inquiry.
Sarah Stewart
Sarah is a lecturer at University of Wales Trinity St David. Her research interests include Education Studies, Teacher CPD, Professional Learning and Improvement, Teaching and Learning, Secondary Education, Initial Teacher Education.